Pull your Google Plus Updates to your blog
I have been using Lifestream Plugin for sometime on this blog. This time i wanted to add my Google Plus updates to my LifeStream. The thing is LifeStream as of now doesn't support Google Plus , may be they will update later. So till then anyone want to use Google Plus Updates to be shown in your blog can use this method.
1.) You need to get the Profile ID for the Google Plus . this can be easily obtained by clicking on the profile page and copying the number part.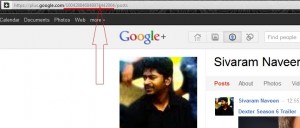 2.) Next is go to your LifeStream > Feeds Page . Select Generic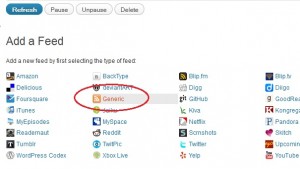 3.)Under Add feed , Enter
[ad#250]
http://plusfeed.appspot.com/xxxxxxxxx
Replace xxxxxxx with the profile number you got .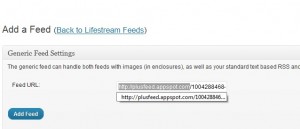 4.) You can add Google Plus Icon to the feed , instead of RSS icon.
Under Additional Setting > Icon > Select "Use your own custom icon." add this link and hit Save
http://ssl.gstatic.com/s2/oz/images/favicon.ico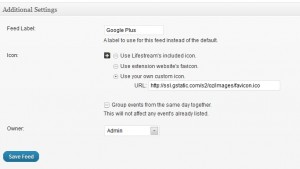 5.) Thats it. You are done. All Google Plus updates are obtained through plusfeed.appspot.com as RSS and displayed in your WordPress blog.
If any plugin is out there to do the same stuff , please do let me and others know in the comment section below.
-Urs Siva