For music lovers..
If you loved WorldSpace and want similar experience , then you should give a try of SHOUTCast. Best way to go forth is to install Winamp and subscribe to all web service while installing.
[ad#250]
After install go to SHOUTCast and wait till it loads. you will be greeted with popular radio stations. From there onwards its finding good online radio stations. Once you find , Bookmark them for future use.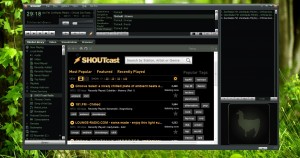 My favourite tag is Ambient..And one more good thing is it hardly needs high bandwidth.
Please comment back of your experience.