Arvind Kejriwal – Difference between JanLokpal Bill and Govt`s Version
By the way government has dealt this bill , it seems they are unwilling to let go of the power they hold to conduct illegal activities , to reap and loot this nation. Arvind Kerjiwal explains in detail the difference between thier version of the lokpal bill and governments version. As I said in reddit , to quote :
From the beginning they knew what will go to parliament. thats why they somehow managed to block the video recording of the meetings , and they promised to submit both drafts but at the end they tabled thier version. this is all a master plan by Sibal , chidambaram , No wonder Kiran bedi was afraid of these two.
Its better to hear from the expert , than me explaining.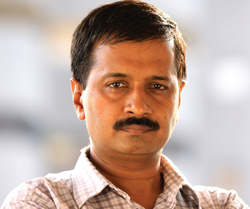 [ad#250]
Support the movement atleast by spreading the awareness about lokpal bill. Please feel free to share this on facebook , twitter , google plus , through email etc.
-Urs Siva